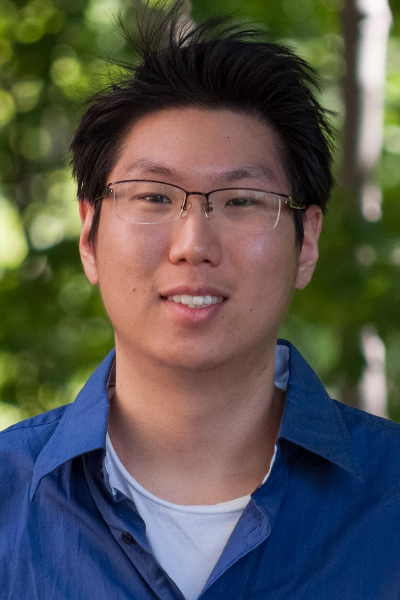 Ji Kim
Ph.D. Student, ECE
Office: 364 Upson Hall, Ithaca, NY 14853 USA
Email: ji(at)csl(dot)cornell(dot)edu

My research focuses on fine-grain heterogeneous architectures with support for seamless adaptive execution of amorphous data parallel tasks across general-purpose and specialized accelerator cores. While we are reaching the limits of what we can accomplish by simply adding more cores onto a chip, computer architects are turning towards new abstractions to take advantage of the growing transistor density. Although current approaches of coarse-grain heterogeneity are promising, there are significant challenges with unifying the parallelism abstraction, support for programming APIs and compilers, as well as efficient adaptivity. I am interested in exploring potential unifying architectures for exposing, scheduling, and executing fine-grain parallel tasks to improve performance and energy efficiency on applications with varying levels of amorphous data parallelism. Part of this vision is innovating designs of data-parallel accelerators using mechanisms to eliminate redundancy and improve load balancing.
Research Interests
Fine-Grain Heterogeneous Architectures, Energy-Efficient Data-Parallel Accelerators, Amorphous Data Parallelism, Vertically Integrated Design Methodology
Education
Cornell University, Ithaca, NY
Doctor of Philosophy (Ph.D.), Electrical & Computer Engineering (Computer Architecture), 2010-Present
University of Pennsylvania, Philadelphia, PA
Masters of Science in Engineering (MSE), Electrical Engineering, 2006-2010

Bachelor of Science in Engineering (BSE), Electrical Engineering, 2006-2010

Publications
Presentations
Ji Kim. Exposing, Scheduling, and Executing Fine-Grain Parallel Tasks. Thesis Proposal, Cornell University, October 2014.
Ji Kim. Morph Algorithms on GPGPUs. Paper Presentation for Cornell Systems Lunch, Cornell University, September 2013.
Ji Kim. Complexity-Effective Heterogeneous Specialization for Explicit-Loop Architectures. Poster for ECE Visit Day, Cornell University, April 2012.
Previous Research Experience
Implementation of Computation Group, Professor Andre DeHon, 2009-2010, University of Pennsylvania

Research on lifetime performance modeling of self-correcting FPGAs based on incremental timing-analysis of routing faults.
Professional Experience
Emcore Broadband, Summer Intern for R&D Division, Summer 2008, Alhambra, CA, USA
Applied Optoelectronics, Summer Intern for R&D Divison, Summer 2007, Houston, TX, USA
Teaching Experience
Coursework
ECE 5715: Computer Hardware Design Practicum
ECE 5720: Parallel Computer Architecture
ECE 5750: Advanced Computer Architecture
ECE 5950: Complex Digital ASIC Design
Honors
2012 NDSEG Fellowship
2012 ECE Director's TA Award

Awarded to best TA of academic year.

2010 Cornell University Fellowship

Selective one-semester graduate fellowship.

2010 Honorable Harold Berger Award

For technical innovation and entrepreneurial possibility of senior design project, Voice over IP with Enhanced Resiliency (VIPER).

2010 SEAS Senior Design Competition Honorable Mention
Hugo Otto Wolf Memorial Prize

Awarded to one senior student in each engineering major.

IEEE Student Award

For great contribution to the IEEE student branch.

President of IEEE student branch at the University of Pennsylvania
President of Eta Kappa Nu Lambda Chapter
Tau Beta Pi
Dean's List 2006-07, 07-08, 08-09, 09-10